Cookies help us provide and improve uSizy's services. By continuing to use our site, you agree to our cookie policy.
uSizy Size Adviser
Recommend the exact size to online shoppers for apparel and footwear, boosting sales, reducing returns and costs, and increasing customer loyalty
Boost Sales
Remove size hesitation
Enable greater confidence
Multiply your sales
Reduce Returns
Benefit from the latest technology
Improve continuously with machine learning
Reduce returns from day one
Increase loyalty
Reduce user frustration
Make customers happy with sizes
Boost your conversion rate
uSizy Size Adviser
uSizy apparel and size recommender is based on the best technology that combines machine learning, big data and isomorphic algorithms, letting your users buy with confidence and significantly reducing your returns. The system compares specific measurements with thousands of similar validated measurements for each product, and learns with daily input
See our full brand list
Optimize your catalog
Organize your catalog effectively with a sizing system that tracks the performance of your products by size. Check, analyze, validate and act. Improve your catalog easily
Boost your sales
Remove hesitation at the most critical point in the purchasing process when users are selecting size through a personalized experience that creates buyer confidence and maximizes sales
Reduce your returns
Drastically reduce returns with isomorphism and machine learning technology that delivers an exact size recommendation to every unique online shopper
Increase customer loyalty
Make customers happy with a quick, user-friendly online shopping experience where they end up with their exact size and don't have to go through the hassle of returning
Add Quick Size
No more clicks: show the exact size to the user for each product. Boost sales and reduce returns removing user doubts.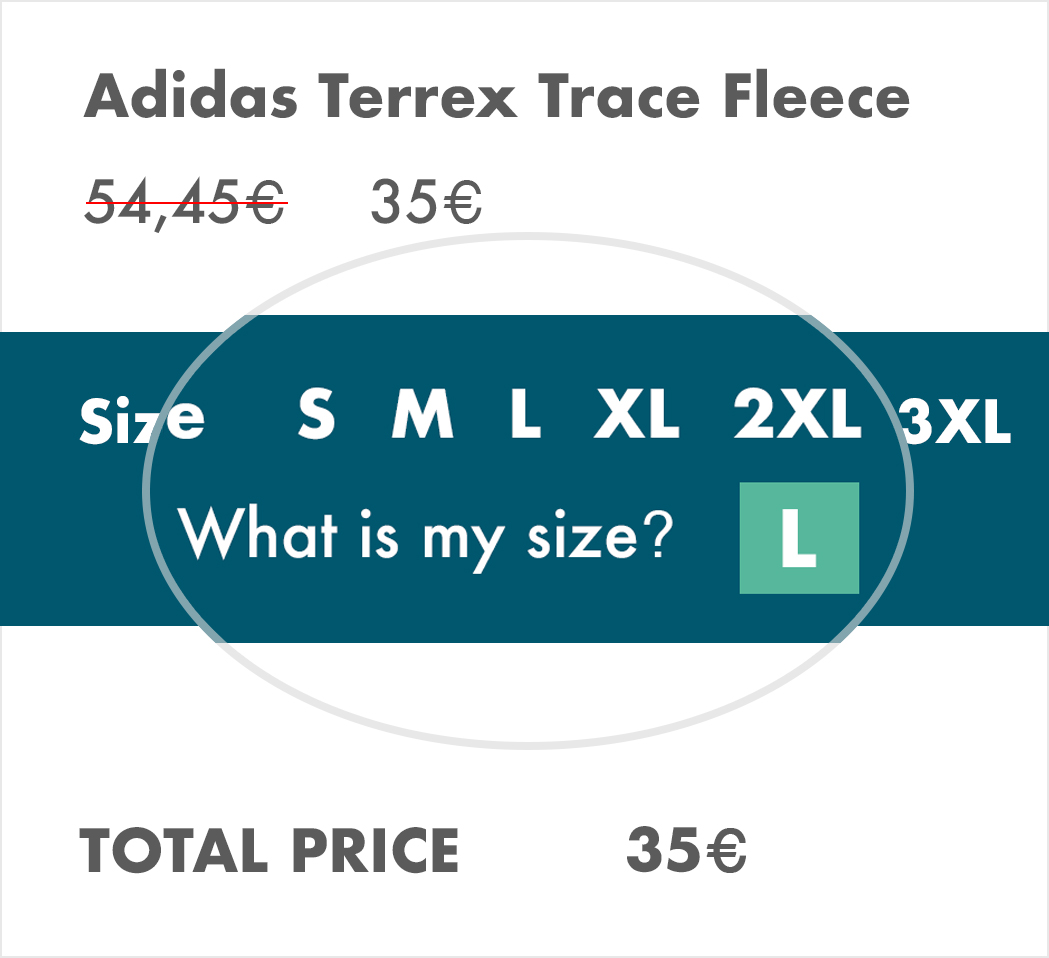 Why Quick size?
Increase trust and encourage users to complete checkout: Quick Size shows the exact size directly when accessing a product page.
uSizy Size Adviser produces size recommendations adapted to each product. With Quick Size, a user with a previous recommendation will view the exact size instantly according to each product visited. Quick size reduces returns by helping users to select the correct size
Add Size Alert
Show an alert in your shopping cart during checkout to users who chose a size with high probability of return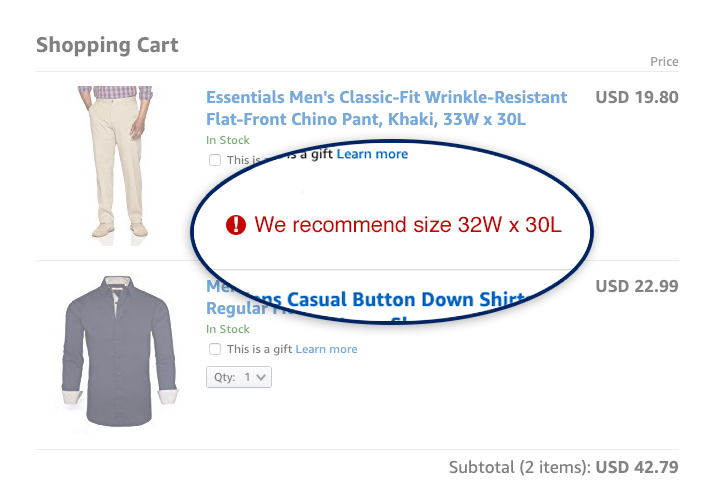 Why Size Alert?
Support your buyers with an additional size validation during checkout and confirm they are aware that the size they chose is different from the recommended one.
Reduce returns and high operative costs before the purchase is even completed while increasing customer satisfaction and loyalty.
Complete analytical dashboard
A comprehensive dashboard of data analytics provides you with the metrics required to make smart, data-driven decisions. Easy-to-digest graphics and charts, specific to each eCommerce, reveal a clear path to solve top pains in sizing, stock, logistics, returns and more
2 lines of code to solve sizing, improve stock and logistics management and define the best prices
Let's talk
uSizy works for +350 brands